Welcome to Burnett's Staffing
Staffing Agency in Dallas-Fort Worth, TX
Making a Difference in the Life of Another Since 1966
APPLICANTS, BEWARE OF SCAMS.
Burnett's only interviews via Zoom using the URL link: burnetts.zoom.us (we do not text message interview). Burnett's Staff will only communicate via an email address ending in @burnetts.com.
When in doubt, please call our main number at 817-640-5255 to verify.
RECRUITING SPECIALIZATION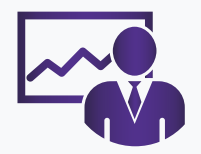 Accounting Manager
AR/AP Clerk
Billing Coordinator
Bookkeeper
Collections
Controller
Staff Accountant
Call Center
Customer Service
Dispatch
Tech Support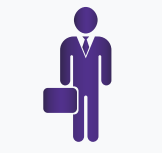 Admin Assistant
Data Entry
Document Clerk
Executive Assistant
Legal Assistant
Office Manager
Project Coordinator
Receptionist
Benefits Admin
HR Assistant
HR Manager
Payroll Clerk
Recruiter
Safety Coordinator
Account Manager
Inside Sales
Marketing Coordinator
When the time comes to hire new employees and grow your business, the process of finding skilled, qualified professionals can be an uphill climb. From the endless number of applications you receive to the uncertainty of determining a certain applicant's fit within your company, there are ample challenges to navigate. As one of the top staffing agencies in Dallas Fort Worth, Burnett's Staffing provides staffing services to help you find the perfect new hires to fulfill your needs. We also work directly with job-seekers to find the perfect professional match for their experience and expertise.   
Having supplied job placement services since 1966 across the US, we've navigated all the common pitfalls of this process, and we know what it takes to narrow down your search. So whether you're in the beginning stages of hiring, homing in on candidates, or looking for a new role for yourself within Texas or across the United States, you'll want to work with one of the best employment agencies in Dallas and Fort Worth, TX. Contact us today to learn more.