Staffing Agency in Fort Worth, TX
Burnett's Staffing has served the Fort Worth area since 1966 and should be your top pick for hiring new employees or finding a new career.  As Fort Worth's top staffing agency, we can simplify your hiring process or your job search. If you are a job seeker, our clients love to hire the best!  We work closely with each of our clients to understand the types of employees they want to hire while ensuring that our job applicants find the best possible new career.  We pride ourselves on being the best staffing agency in the Dallas-Fort Worth area. Matching employers and job seekers is something we are great at, so give us a call today!
Make the hiring process easier for your company. When you work with Burnett's Staffing, we'll do all the hard work, like reading through resumes and conducting interviews. With our staff recruiters handling that, you can focus on growing your company, creating an amazing training plan, and boosting workplace culture.
We like to start the process by having in-depth conversations with our clients. This is a relationship, and the better we understand your company, the easier it is to pick out the top candidates. We stand out from other employment agencies because Burnett's strives to only find the best fit for our clients.
Are you looking for a new job? Burnett's can help you on this challenging journey. As an employment service and staffing company, we work closely with businesses to help job candidates find their ideal position. We also offer various resources to job seekers, such as links regarding Texas Employee Rights & Laws and the US Department of Labor.
To find your next job, click our "Search Jobs" tab under "Job Seekers;" from here, you can narrow the criteria, so positions will remain tailored to you. As you search, you'll find roles that are contract, contract-to-hire, and permanent in a range of fields, making it easier for all individuals to find their ideal job.
Industries We Specialize in: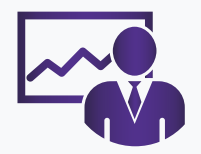 Accounting Manager
AR/AP Clerk
Billing Coordinator
Bookkeeper
Collections
Controller
Staff Accountant
Call Center Staffing
Customer Service
Dispatch
Tech Support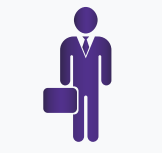 Admin Assistant
Data Entry
Document Clerk
Executive Assistant
Legal Assistant
Office Manager
Receptionist
Benefits Admin
HR Assistant
HR Manager
Payroll Clerk
Recruiter
Safety Coordinator
It's time to take the leap. Get help from our team of experts as you search for a new job or look for new employees; our professionals will get the process done in no time! Contact our staffing agency in Fort Worth, TX, by calling (817) 336-3636 or emailing  FortWorth@burnetts.com  
Fill out the form below and we will do our best to help!